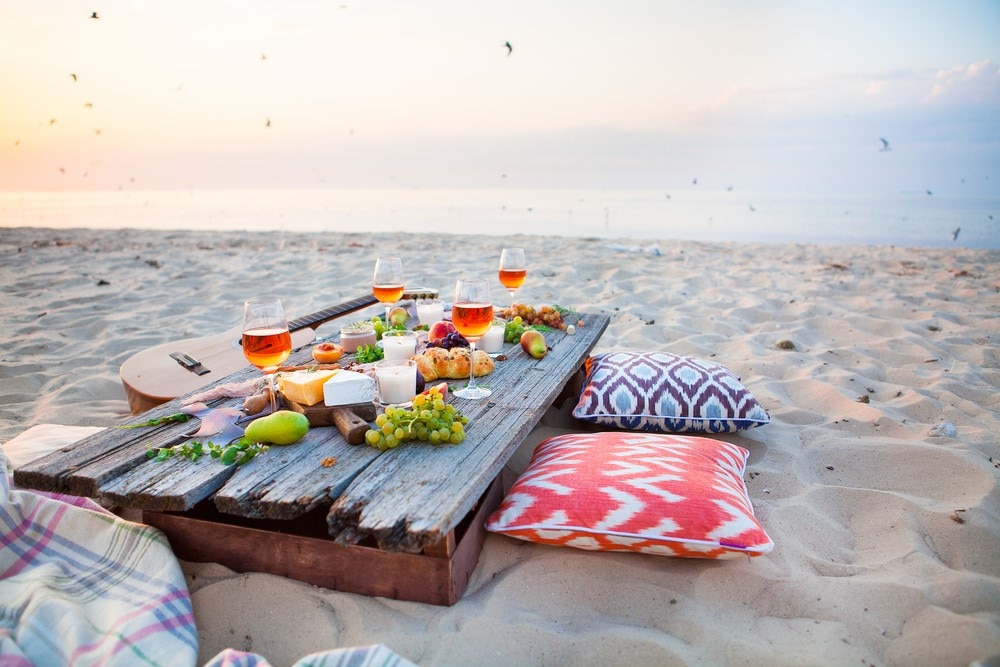 We're getting into that perfect time of the year, before it gets too muggy, while the rest of the country is still busy defrosting and shaking off those April showers. If you haven't already, now's a great time to start asking: what are the best picnic spots near me?
Luckily for all of you in South Florida, there are tons of opportunities to picnic in Miami! Here, we'll go into some fun picnic ideas for couples, friends and family, as well as a few of our favorite places to go picnicking near Miami. Your day in the sun awaits.
1. Alice C. Wainwright Park
This fully loaded park is the last stop on the mainland before you head out to Key Biscayne. It features unique geography for Southern Florida, with well-manicured grass and killer views of the Biscayne Bay, making it one of the most romantic places to picnic and catch a sunrise.
The location is perfect for all manners of group assemblies. There are multiple first-come, first-serve shelters that can service larger gatherings like birthday parties, sports-oriented facilities like basketball courts, and well-maintained restrooms. The pavilion area also has places to rock out with some BBQ—bring your favorite dry rub and a rack of ribs, or gather up the ingredients for any other picnic food ideas and recipes you've found, and you've got yourself one of the best parks for picnics near Key West!
If you're just trying to take the family, there's ample ground space to spread a blanket and bring some snack food. Hiking trails and children's playgrounds offer tons of activities to entertain younger children as well.
2. Picnic Islands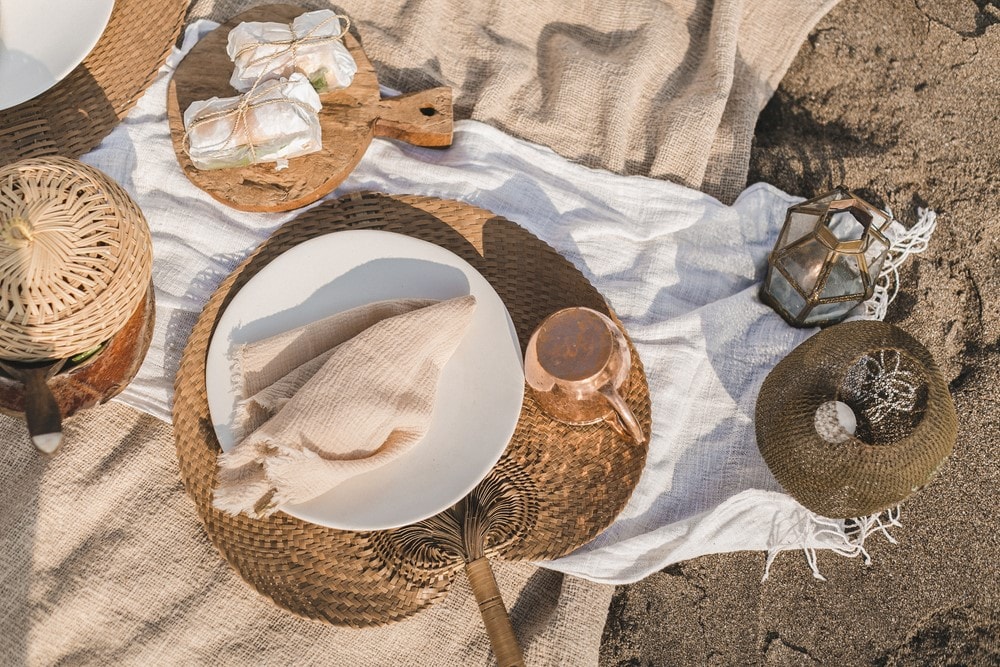 On the hunt for some quiet beach picnic ideas? This chain of small, uninhabited islands rests between the mainland and Miami Beach. The location means calm, clear waters and pristine soft sand. Pace Picnic Island is one of our personal favorites out of the bunch, so-named for the nearby Margaret Pace Park. Other honorable mentions include Legion Picnic Island and Morningside Picnic Island.
These present a wonderful opportunity for anyone with a boat. Just load 'er up and get out on the water, and you have the perfect day trip for yourself and a loved one. This island is especially well-suited for cute picnic getaways with a significant other, but it can also be an awesome spot to take the family, thanks to the still waters. Just remember to bring those life jackets!
And hey, even if you don't have a vessel of your own, rentals are readily available, so there's nothing stopping you from a secluded beach picnic.
3. Grapeland Heights Park
Another nice park for a picnic, this quaint place, located right near the Miami airport, is perfect for out-of-towners and folks who don't want to worry about getting all sandy.
Grapeland Heights also has a ton of after-school and camp programs all year, so you know it's one of the best parks to picnic and bring kiddos of all ages. In fact, it's also the location of Miami's first and best waterparks, complete with multiple slides, kiddie pools, and a lazy river. The park even received national recognition soon after its opening and has continues to be a destination for Miami families. Truly not something you want to miss!
4. Manatee Bend Park
Looking for somewhere inland? Manatee Bend is one of several good picnic spots outside of Hialeah. It may not seem like much at first glance, but it's been rated one of Miami's best-kept secrets.
If you're a nature lover who just happens to be looking for cute picnic ideas near you, this is a fantastic destination. It's so named because of its advantageous location along Little River to see manatees, which makes it one of South Florida's best places to witness otherwise rare wildlife. Talk about a romantic picnic spot!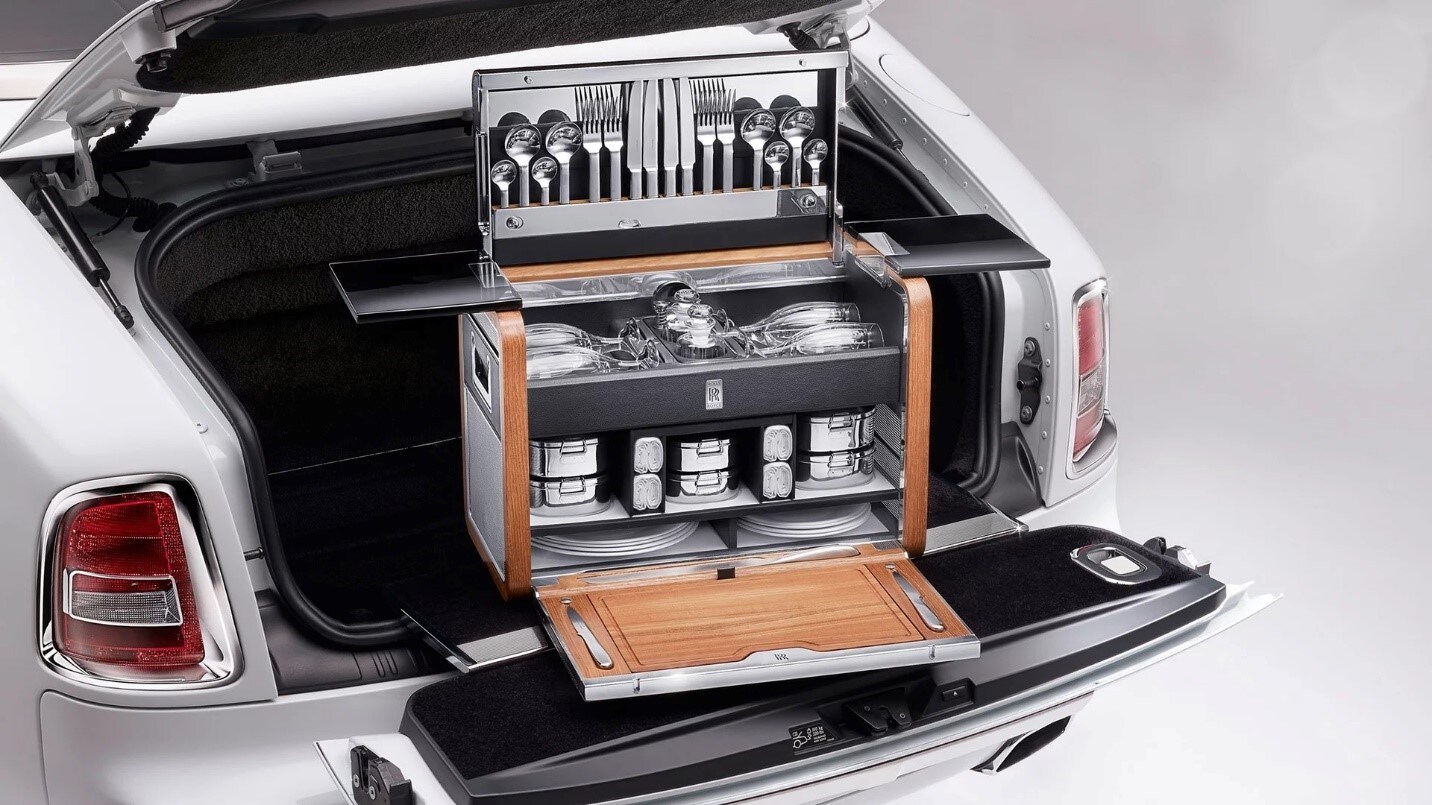 While you're checking out Manatee Bend, why not bring along out Rolls-Royce's patented picnic hamper—complete with crystal wine glasses and handcrafted saddle leather, this sleek and luxurious package is perfect for a multitude of picnic ideas for couples. Don't have one of those? Contact our Miami Rolls-Royce dealership to place an order or get a quote.
5. Haulover Park
If you're looking for romantic picnic spots combined with a classic South Florida vibe, look no further. White sand, ample palm trees, and warm water are just a few of the perks of this park located near North Beach.
With tons of things to do both in and around the park, this is a great spot for couples who like to get out and be active. The laundry list of activities includes fishing, boat rentals, kite rentals, a dog park, and a 7,500-square-foot skate park. Tons of restaurants and food trucks are available nearby, making this a perfect location to grab some delicious take-out and eat it by the water.
Note: One thing to be aware of before you go: there is a small portion at the northern section of the beach that is clothing-optional, so stick to the southern parts if you're bringing the whole family.
6. Try It's Always Picnic Time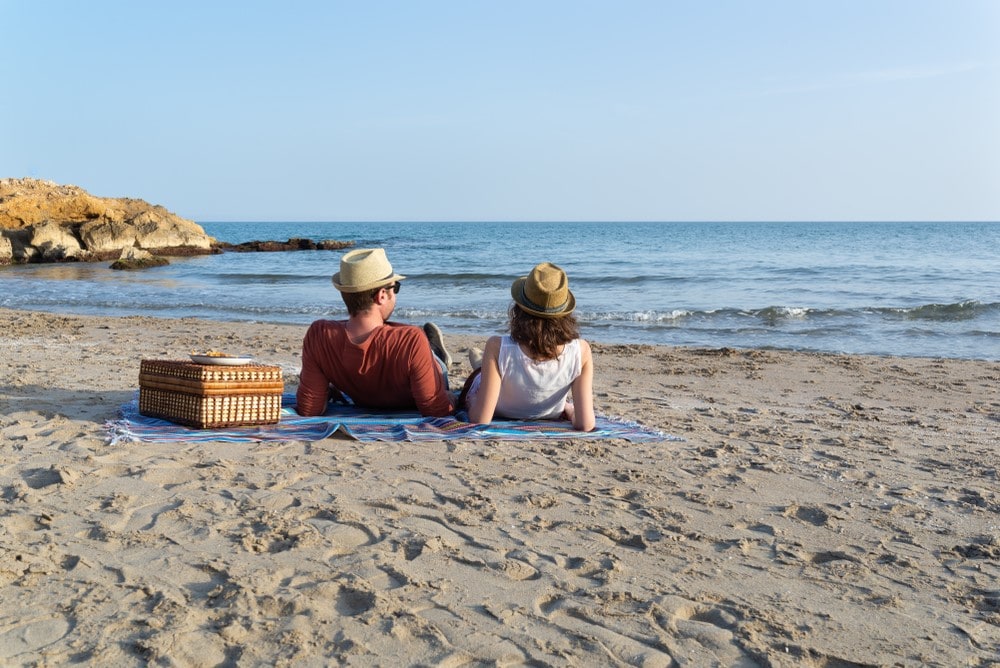 The folks at the It's Always Picnic Time company pride themselves on providing an all-inclusive luxury picnic experience, with a focus on great Peruvian-inspired food, fun ambiance, and disconnection from all the stresses of modern life.
IAPT is the perfect option for groups who don't want to get bogged down in a bunch of planning and preparation—just cut a check, and their catering professionals will handle the rest. With multiple different packages to choose from, there's a little something here for everyone, whether it's a big blowout like a wedding, or a small family gathering. Check their website for the full list of excursions they offer, as well as their menu.
Let Braman Help Plan Your Perfect Day
Whether you're having a big bash with a ton of people or an intimate date night with a partner, one thing is certain: there are tons of places to picnic in Miami, and Rolls-Royce Motor Cars Miami offer tons of unique opportunities to make the most of them.
Dial us up at (786) 577-5217 to ask how you can customize your very own dream ride and grab one of our patented champagne chests to really impress the crowd next time you lay out the picnic blanket. Have a blast out there!