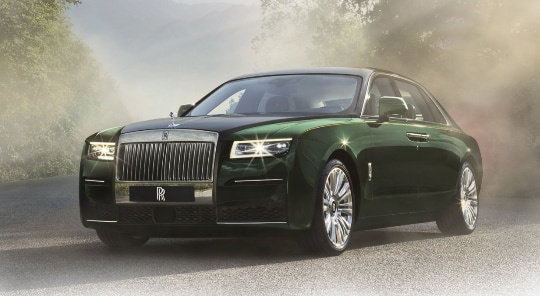 Ever since Charles Rolls and Henry Royce collaborated to craft "the best car in the world" more than 100 years ago, the storied Rolls-Royce marque has been the ultimate standard of quality, craftsmanship, engineering innovation, and luxury to which all other deluxe automotive brands aspire.
To be sure, as a Rolls-Royce owner you take great pride in driving the ultimate automotive expression of luxury and prestige. It, therefore, comes as no surprise that you would certainly desire to protect this valuable and cherished investment. So, we consulted our certified master Rolls-Royce technicians here at Braman Miami Rolls-Royce Service Center for some helpful tips to ensure that your Rolls-Royce will look showroom fresh for many years to come.
7. Wax On. Wax Off.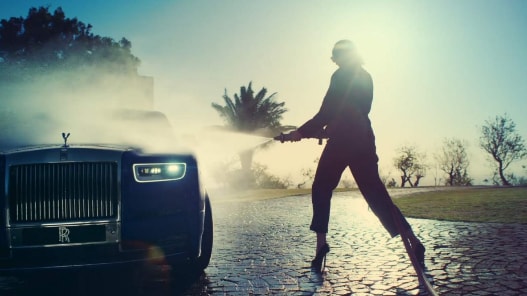 They say that "beauty is skin deep." But in the case of your Rolls-Royce's exterior, that dazzling luster consists of a deep high-quality finish that needs to be protected. This requires the regular application of car wax for luxury and exotic cars. If you enjoy the hands-on experience of caring for your Rolls, you can apply the wax yourself.
Here's a detailed, step-by-step luxury car wax application tutorial to help you get started. While you're at it, take the time to inspect your windshield wipers for signs of wear and have them replaced accordingly, if needed.
Of course, you can also opt to have your exotic car professionally detailed. Feel free to contact us at (786) 577-5212, and we'll be delighted to assist you with all your Rolls-Royce automotive care needs.
6. It's Elementary.
From the relentlessly scorching South Florida sun to the pounding wind and rain of tropical storms, Mother Nature can do considerable damage to your cherished Rolls-Royce Phantom's exterior. It doesn't take a super sleuth to ascertain that one of the best ways to protect your Rolls-Royce is to minimize its exposure to the natural elements.
Of course, the simplest solution to this problem is to park your Rolls in the garage. However, sometimes this isn't an option. If that's the case, you can consider purchasing a bespoke car cover made specifically for your make and model from our Miami Rolls-Royce dealership.
5. Keep Your Interior Superior.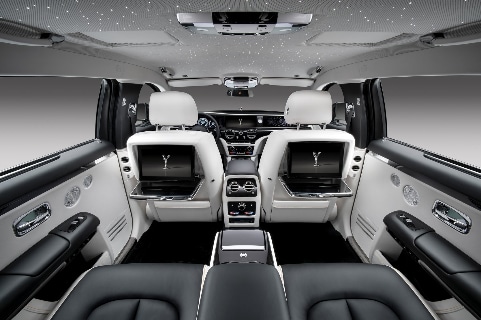 Your Rolls-Royce's bespoke interior is designed to enfold you in a cocoon of quiet comfort and superlative luxury. A few simple steps, such as vacuuming the floor, dash, seats, and center console will help to eliminate the buildup of dust and debris. Use a microfiber cloth to generously apply a leather cleaner/conditioner to the seats. Alternatively, have your vehicle professionally detailed on a regular basis by a car cleaning service that specializes in exotic luxury automobiles.
4. Inspect and Protect Your Tires.
Your Rolls-Royce, whether it's a Wraith or Cullinan, is outfitted with ultra-high-performance tires fitted exclusively to your particular make and model. The first step in performance tire care is to ensure that your tires are inflated to the manufacturer's recommended tire pressure. The correct tire pressure can be found on a sticker located on the inside of the driver's side door. You should also pay attention to any low-pressure warning alerts by your onboard Tire Pressure Monitoring System (TPMS).
Additionally, you should visually inspect your tires for any signs of noticeable or uneven tire tread wear which may be a sign that your Rolls requires an alignment. It's also easy to check tire tread depth by inserting a penny upside down into the tread. If you can see the top of Lincoln's head, you should consider replacing your tires.
3. Service Your Rolls-Royce Regularly.
The most important commandment in the canon of exotic car care is to adhere to regular service intervals as found in your owner's manual. Your Rolls-Royce's engine is a marvel of automotive craftsmanship designed to the most precise mechanical tolerances and exacting specifications.
To ensure that this magnificent thoroughbred continues to perform at peak efficiency, make it a priority to perform regular maintenance, including oil changes, belts, hoses, brakes, the electrical system, and other key components under the hood.   
2. Perform an Insurance Audit.
Carrying the right amount of insurance on your Rolls-Royce is of paramount importance. However, thinking about auto insurance isn't usually top-of-mind when it comes to luxury car care. That's why we recommend that you periodically audit your Rolls-Royce automobile insurance to ensure that you have adequate coverage.
1. Be Mindful of the Road Ahead.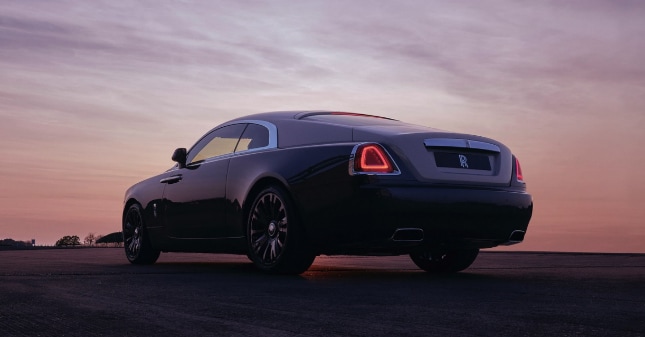 Nothing compares to the exhilarating experience of driving your remarkably refined Rolls-Royce down South Florida's highways and byways. After all, one of the many reasons you purchased your Rolls in the first place was to enjoy its unmatched performance, ultra-quiet ride, and opulent premium amenities.
However, Florida's roadways can be a challenge to navigate even under the most pristine of circumstances. That's why it's always a wise and prudent idea to be mindful of the road ahead. Stay alert, remain vigilant, and be ready to respond to unexpected road conditions that could manifest themselves in the blink of an eye.
Happy Holidays from Rolls-Royce Motor Cars Miami!
On behalf of all of us at Braman Rolls-Royce Motor Cars Miami, here's wishing you and yours the most magical and wonderful of holidays. If you're in the market for a new or pre-owned Rolls-Royce this holiday season, be sure to contact our Rolls-Royce Finance Center near Coral Gables, FL and speak to a member of our finance team for current specials and lease offers.