As I turn on McFarlane for a lidless drive up Bayshore Drive, I'm greeted by a quad of jaywalking onlookers just past my favorite South Beach coffee spot. We trade smiles while I pose for an impromptu photo. "Sweet ride," one hollers; his words nearly rebound into the ether by the forcefield of cool jazz I've treated my ears to. Once they clear out, my heel finds its natural place, and I zip off. Such is the life of your typical Rolls-Royce Phantom owner.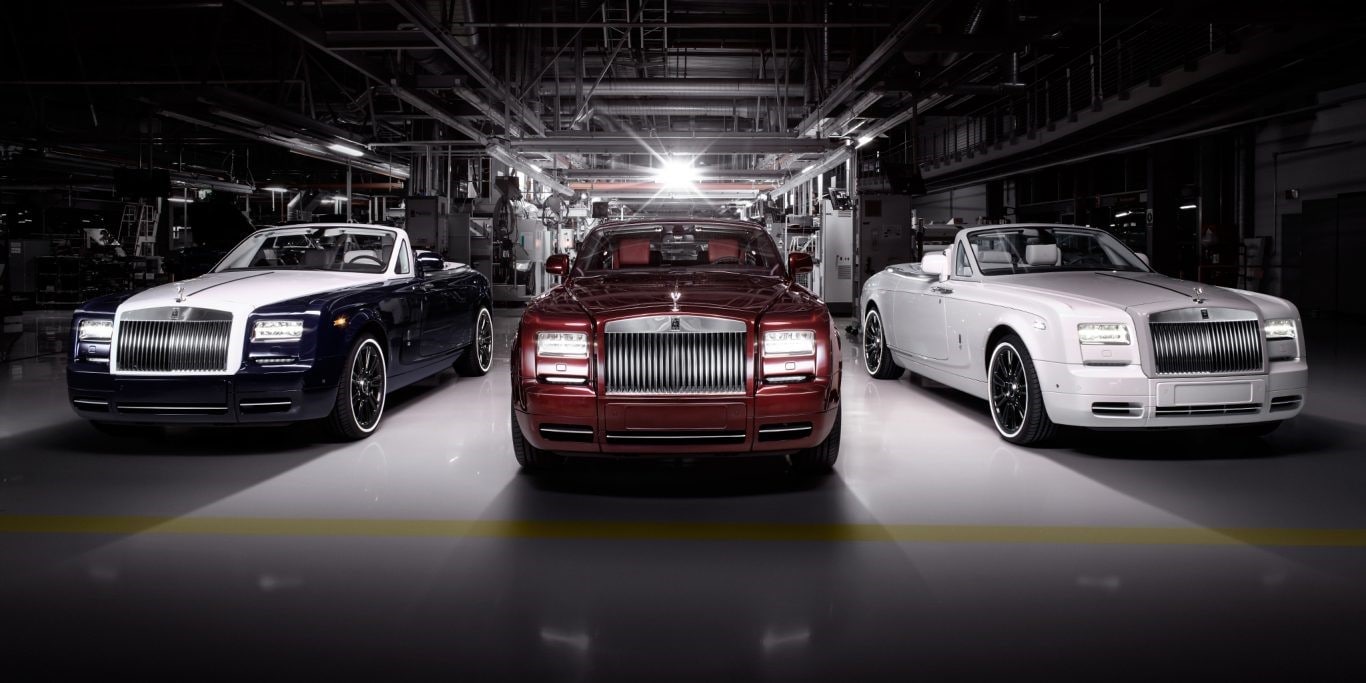 This two-door Phantom – a mesmerizing Drophead Coupe Convertible – is anything but typical, however. At the time it was discontinued in 2016, the Drophead Phantom was deemed the most expensive Rolls-Royce in the British company's history. In fact, the first model to arrive in the States was auctioned off for $2 million in nearby Naples, FL, and only an estimated 2000 models were sold globally, certainly making this Phantom convertible one of the rarest cars in the world.
So, could it have all been just a dream? Was I merely salivating over my pillow instead of exploring Miami's highways and byways in what may be the rarest car ever made? My sunburn convinces me that my experience inside the blissfully divine convertible Rolls-Royce Phantom Coupe was all too real.
(I digress. Here's my tribute to the world-class two-door convertible Phantom.)
The Ultra-Luxury Bar Has Been Set
This Rolls-Royce coupe is one elegantly cohesive luxury car from the front grille's Spirit of Ecstasy ornament to the tail-end. Case in point: Gill Sans – a classic London Underground font – is the universal choice for every physical feature with branded text, from the embroidered headrests to the first-aid kit. As you can see, even the smallest of details were taken into consideration when engineering the bygone Phantom Drophead.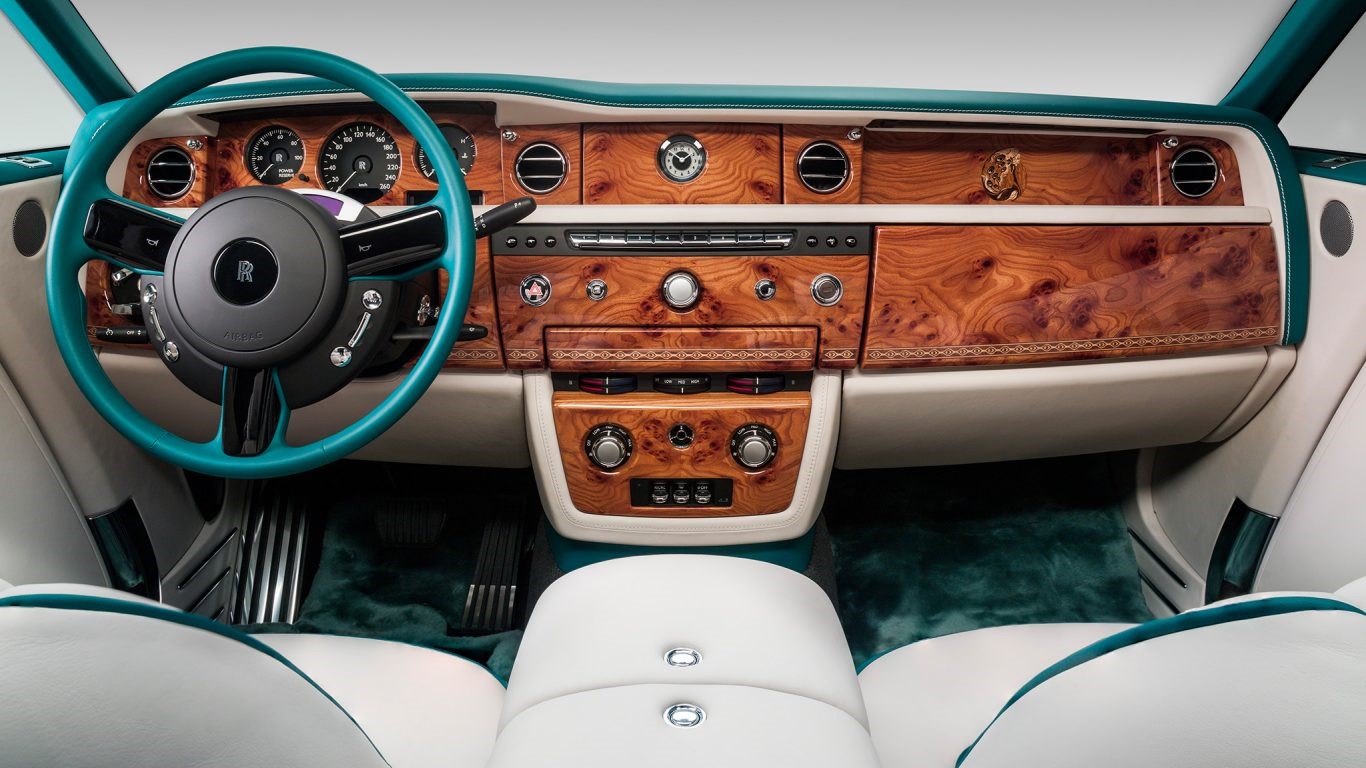 The romantic London-lite treatment extends into more visible areas of the Rolls-Royce Drophead. Brushed stainless steel door handles and exterior accents scream: "I'm 1930s-British, I am, I am." It's a unique touch, especially juxtaposed with the utterly contemporary cabin, which features genuine wood from console to dashboard to door panels. It looks like a small, classic luxury yacht on wheels.
The Miami sun illuminates each painstakingly manufactured detail. (In total, up to 450 handcrafted pieces are fitted into the car.) The hand-stitched leather interior, which takes over two weeks to complete, is a bespoke masterpiece. Burr veneers mirror the nautical-themed wood grain throughout. And there's even a drinks cabinet and coolbox (fridge) available beneath the teak-coated deck, proving that this Rolls-Royce is built for entertaining. Smooth.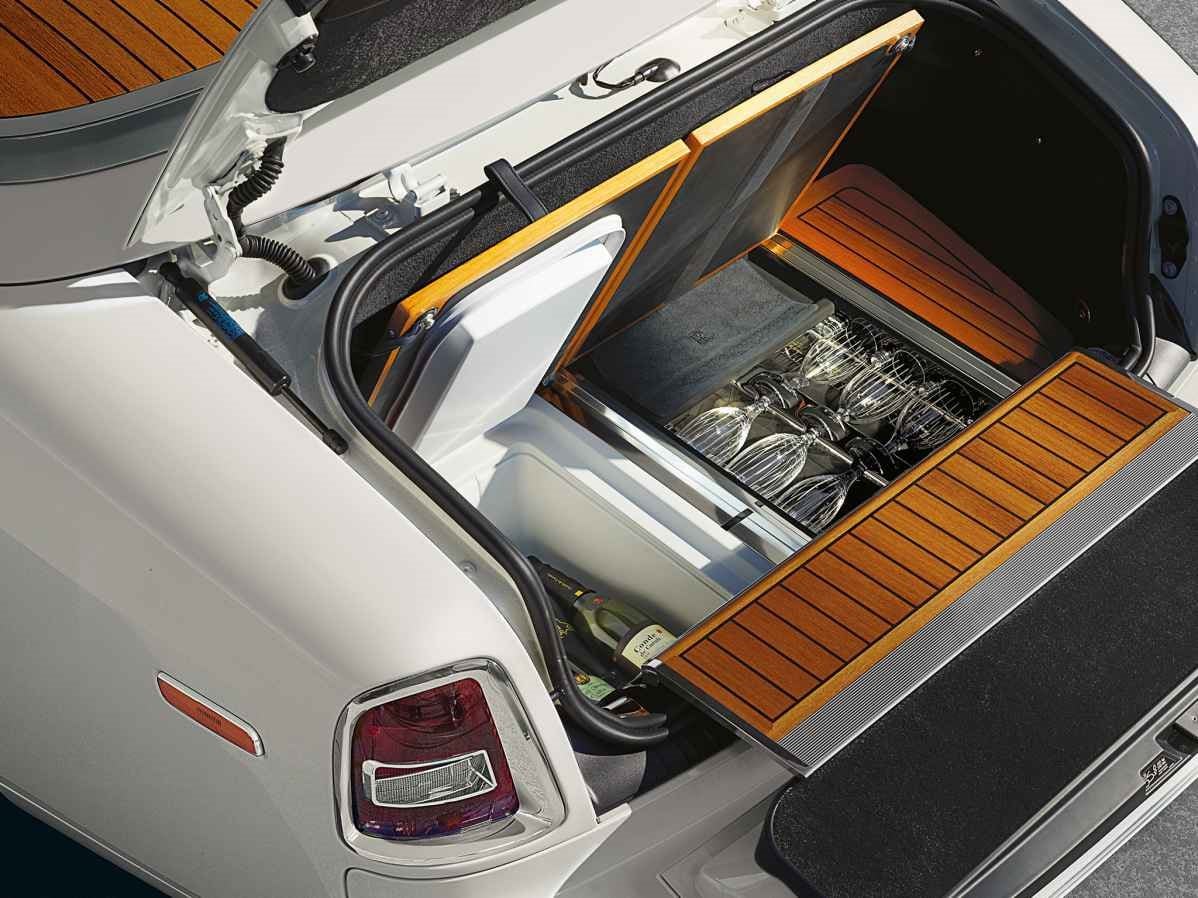 While we're on the subject, let's talk about this Rolls-Royce convertible's guts: A V12 engine that delivers 453 horsepower on a platter of automotive silk. This smooth operator is more than a status symbol. It's far more balanced than a V8 you'd expect to find in a luxury coupe convertible, and the addition of extra cylinders allows the Phantom Drophead to make more torque (531 lb.-ft. at 3,500 rpm), too.
In the wild, with the wind flickering, you feel the effects of the V12 once the Phantom's 5-layer soft-top is packed into its hard tonneau cover. That convertible roof, which can be lowered at the touch of a button in 25 seconds, is also one of the largest canvas tops in the segment. But I wouldn't know; this is a luxury car that should always be free of a lid.
Perhaps it's best not to dwell on the past. Instead, I'll think to the future, when me and this gorgeous Rolls-Royce Drophead car can hit the open road again. What do you say, Phantom? I hear the Julia Tuttle looks nice this time of year…
Get Your Rolls-Royce Phantom Drophead in Miami
No, you can't have my Phantom Convertible. But word on the street is there's another world-class Phantom Drophead Coupe available for sale right here in Miami. Don't let it slip through your fingers. Visit your Braman Rolls-Royce Motor Cars dealer at 2060 Biscayne Blvd to take it for a test drive while it's still available.
Images via: https://prod.rolls-roycemotorcars.com/en-US/phantom-drophead-coupe.html