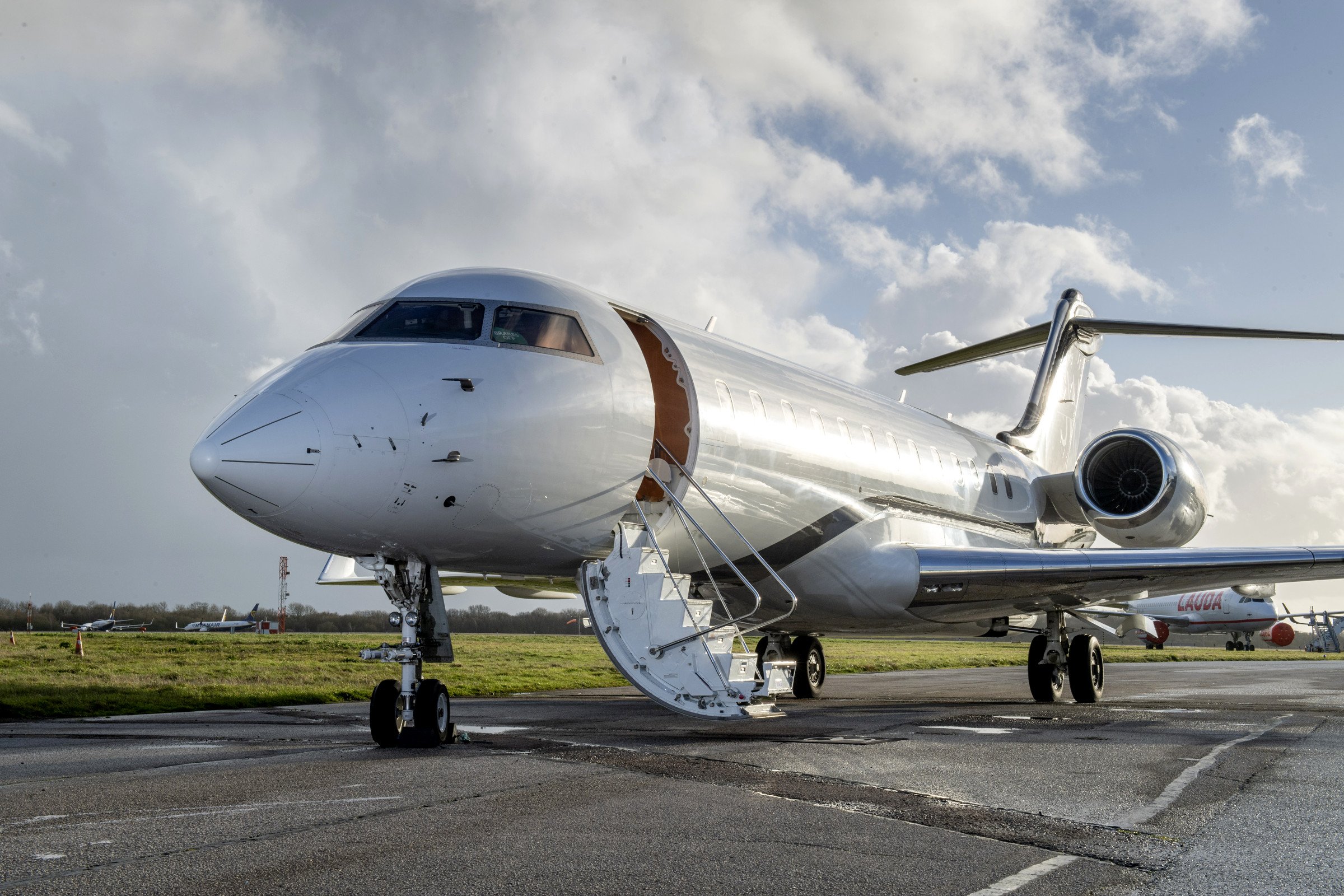 With safety and minimal contact now at the forefront of travellers' minds and with commercial airlines only just operating at pre pandemic flight schedules, flying private has never seemed like a more desirable option for those with the resource behind them – especially when paired with the appropriate carbon off-setting initiatives.
Unlike many industries, the past years have been a boon for the private-jet sector, which has enjoyed unprecedented levels of interest from first-time flyers, along with jet card membership enquiries from budding fuss-free flyers. 
With almost 35 years of experience in the industry, we are well placed to divulge the key benefits of flying private. We share our expertise around four key reasons to join the private jet set.
Ultimate Luxury
 There's a reason flying private has its glamorous connotations. Convenience and efficiency aside, even the smallest aircraft come with smart recliner-style seats, sumptuous sofas and the latest tech – not to mention state-of-the-art entertainment consoles. Keeping budget in mind, some aircraft cabins read like airborne hotels – private bedrooms and even showers have been installed – while in others, fliers can capitalise on their otherwise dead time, with conference facilities, built-in video systems and rapid Wi-Fi.
Privacy
 Private jet charter may be lumbered with associations of flashy, flamboyant antics, but those in the industry recognise their value for the discreet traveller. Think, arriving 30 minutes before departure, zipping through an empty customs and boarding your own personal plane.
Those wishing to keep a low profile will also benefit from private landing scenarios, where the gap between passport control and a transfer is kept remarkably slim and completely separate from the commercial airline hubs in most destinations. In fact, many airports allow direct airside access, removing the need to pass through an indoor building on the other side altogether. This freedom to scale the world, practically incognito, is one of the many privileges of chartering a private jet.
International business with pleasure
 A curious development in the world of private jets is the blurring of business and pleasure, and how this translates for usage. Working from home can be conducted from a property in Italy, then an island in the Caribbean, possibly followed by a chalet in Aspen – private jet fliers flyers have an entire range of work-play options at their disposal. Our audiences have shown a shift towards younger flyers (such as tech entrepreneurs and CEOs) whose fluid work-life patterns are reflected in the size and range of the aircraft requested. And those chartering flights for the nomadic needs of modern business (or simply pleasure) will be accustomed to specific favourited aircraft.
 Safety & Security
 Minimising human contact has become an abiding theme of our Covid era, particularly where travel is concerned. Flying private guarantees a comforting level of control over your environment – reducing passenger touch-points and limiting contact with others at airports. Also the planes themselves are fitted with hospital-grade systems and filters, cleaning and recycling air every few seconds.  
There's more to private jets than simply providing a means for well-off families to jet around the world, a normal commercial flight contains 700 points of contact from check-in to arrival, it can be as little as 20 with charter planes.
Likewise, private jets offer those vulnerable to Covid the ability to travel, the experience of the past years have changed people's thinking about private aviation, from a luxury to a true means of travelling safely. We're seeing clientele expand across generations. The big learning for the industry is having a product that works for the Covid years and demystifying the message that it's available and not as exclusive as many imagine – you don't have to be a millionaire or celebrity to use private aviation.
OUR SHY AVIATION EXPERTS ARE AVAILABLE 24/7 FOR YOUR PRIVATE FLIGHTS. DO NOT HESITATE TO VISIT OUR ONLINE QUOTE TO OBTAIN A PRICE ESTIMATE FOR YOUR NEXT JOURNEY.