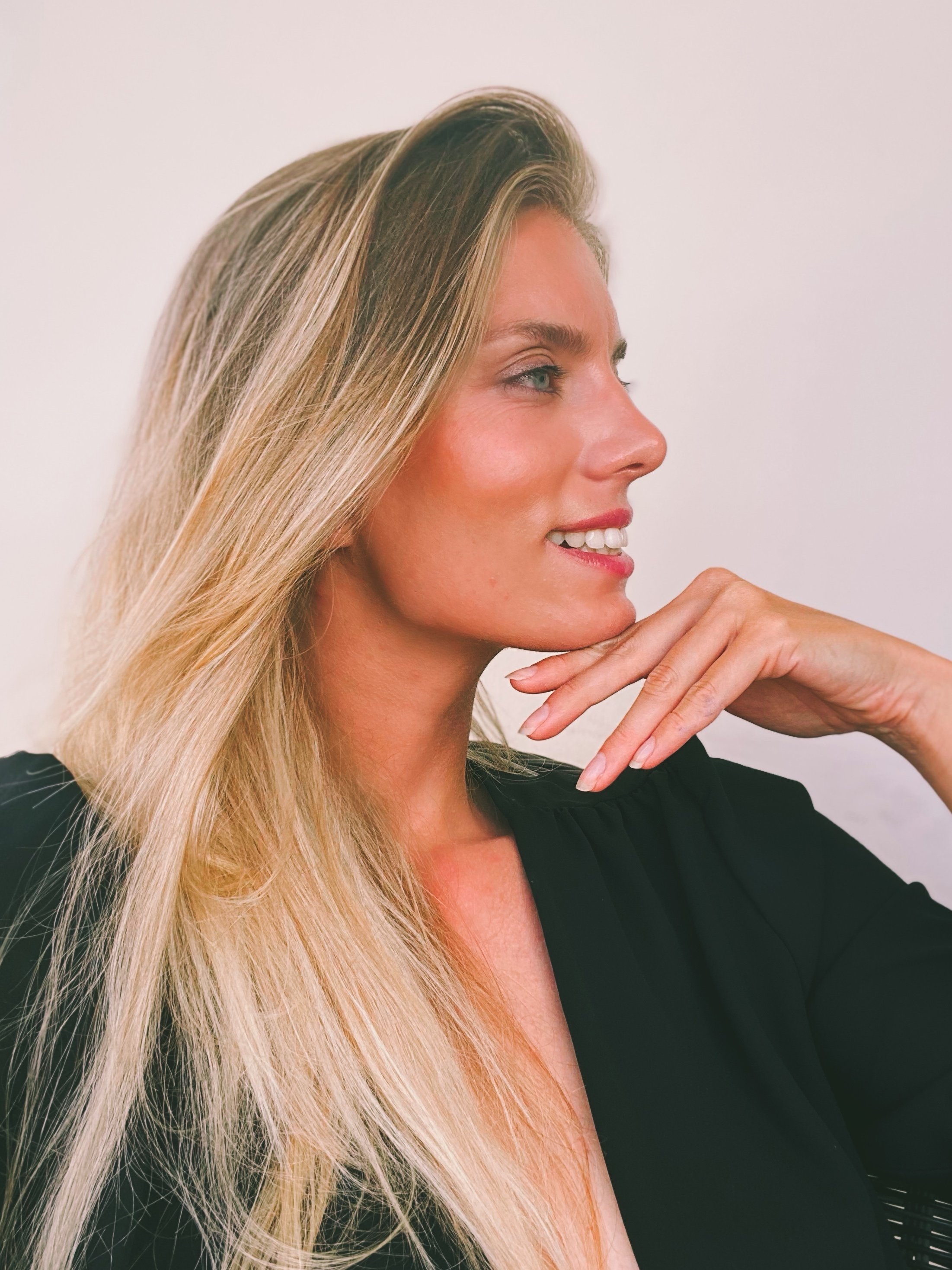 Starting with her educational background – A bachelor's degree in Industrial Design Engineering and a master's degree in Product Design; her experience as a designer and creative director comes from being involved in many projects worldwide. With her dedication and incredible passion, she fulfils the highest expectations of demanding clients in many different design fields. Her impressive portfolio comprises various designs such as state-of-the-art aviation projects, innovative solutions in yachting, stunning private residences, and hospitality places. 
Read further our Q&A with AURORA SABOIR and discover more about the incredible designer, her projects, awards, and future predictions for the aviation design trends.
Q: What projects of your studio are you most proud of and why?
A: Worldwide travelling, Italian architecture and high couture have brought inspiration for some of my most unique, revolutionary design projects.  A Yacht and Aviation Award-Winning Finalist project, AP Gulfstream, has been highly successful. Furthermore, it was widely acclaimed as an innovative design, claiming one of my most recognised projects. 
However, doing what you genuinely love gives you an incredible amount of dedication, focus and energy to always aim for the very best. Therefore, all of my projects are really close and kind to my heart.
Q: Where do you draw your aviation inspiration from?
A: My inspiration comes from all segments of life: worldwide travelling, Italian architecture, listening to the waves of the ocean crashing onto the rocks, getting lost in the miraculous world of underwater life, the smell of freshly sliced truffle, the taste of a nice cocktail at a beautiful spot in a warm summer night while they are playing flamenco in the background. The interpretation of beauty, uniqueness and energy is what I use as inspiration when working on sensational, one-and-only creations.
I also do a lot of research on the latest materials, tech and automotive innovations, and I always have an eye on social trends. Therefore, I always have a bucket of ideas that could be altered or added to a new jet interior project. For me, finding inspiration is constantly thinking about the space working with and the clients we are designing for.
Q: How significant for you was being nominated for the best "Private Jet – Concept Design" at the International Yacht and Aviation Awards 2022?
A: Being considered one of the best designers in this exclusive jet area was a privilege and a great honour. I was flattered to share this wonderful opportunity with worldwide recognised brands, manufacturers, and designers from the prestigious world of aviation and yachting. Venice was once again the perfect place for such a beautiful event. For me, as a designer, being shortlisted among gurus of the aviation and yacht industry was an immense satisfaction and a source of unstoppable motivation to work above and beyond.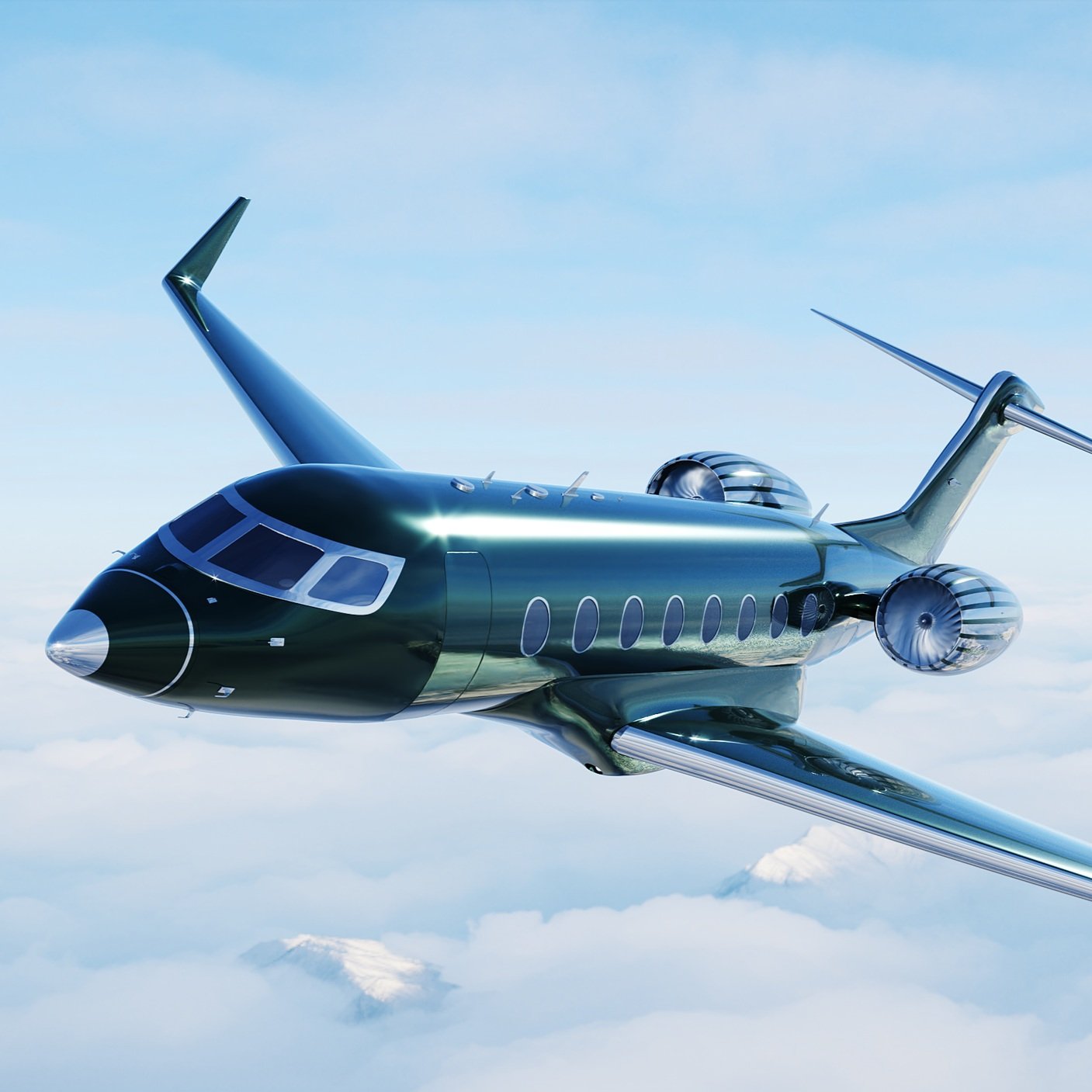 Q: Are you working on anything new at the moment?
A: My clients have entrusted me with challenging yet amazing projects where I have the freedom to unleash my creativity and innovation. Moreover, new interior designs are coming soon, and our futuristic livery designs will be presented in a very special collaboration. I will be delighted to present these projects before this year's NBAA-BACE in October 2022. 
Q: What would you say is the trend at the moment in the aviation world – creatively speaking?
A: Sustainable materials, especially for soft goods, upholstery materials and frequently changed or replaced elements onboard – features for adaptive seating to ensure maximum comfort and relaxation. I also love to include artisan and handcrafted details in the interior as they add significant value and can be the ultimate touch of personalisation.
On the other hand, I'm very interested in the future of onboard entertainment and innovations, especially figuring out how to implement VR technology and devices onboard and how to use the interior as a perfectly suitable environment for a wide variety of virtual activities. I'm not talking about making the interior super futuristic by adding tons of screens and touchpads, as a VR set can fit in a suitcase and can make you see anything, be anywhere and engage in meetings, games, concerts and just take in-flight entertainment on the next level. My goal is to design the first jet interior with an integrated standing treadmill – can you imagine yourself flying for 6-7-8 hours 40.000ft high while you are taking a virtual walk around your new property development or just walking in a forest and enjoying the virtual nature? The technology is already here, and we just have to find how to integrate it.
I'm also interested in bringing beauty, health and mindfulness practices onboard. Again, it is about exploring the possibilities of how to make the most out of the clients' flight time and extending the range of available services onboard. My research is about finding unique solutions, treatments and equipment which could be used self-sufficiently on a plane, including devices and practices for meditation and relaxation.
Q: What do you think will be the future focus in the design world? – Any particular changes that you would like to see?
A: I think there will be a massive reconstruction of the core systems we have been relying on till now: redefining supply chains, focusing on sustainable energy resources, re-thinking mass volume production practices, especially with the idea of maximalising profits by producing low-quality in large quantities. From the design point of view, as people started to become more conscious about where and what they are buying, our emotional relationship with the products we use and the objects we surround ourselves with has changed a lot in a positive direction. We also realise that experiences are making us more prosperous, and having time is a real luxury. I also love that choosing to be unique, showing diversity, and not necessarily following old habits and rules are getting emphasised and valued all around – giving the vision of self-power and determination to control our own lives.
OUR SHY AVIATION EXPERTS ARE AVAILABLE 24/7 FOR YOUR PRIVATE FLIGHTS. DO NOT HESITATE TO VISIT OUR ONLINE QUOTE TO OBTAIN A PRICE ESTIMATE FOR YOUR NEXT JOURNEY.
CHARTER EARLY FOR THE BEST SHY AVIATION SERVICE.